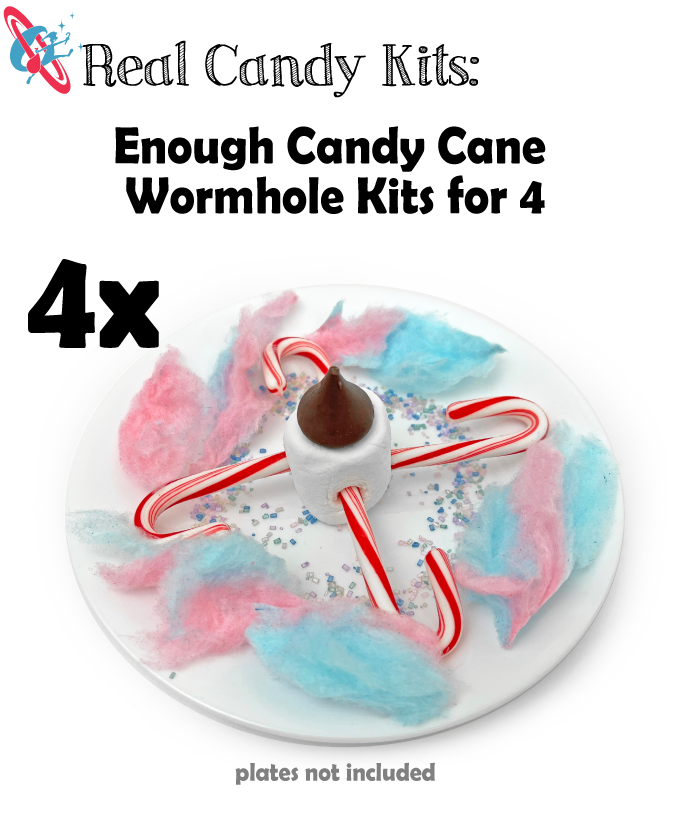 Candy Cane Wormhole Candy Kits
Regular price
$12.95 USD
Sale price
$9.95 USD
Unit price
per
Sale
Sold out
Share
View full details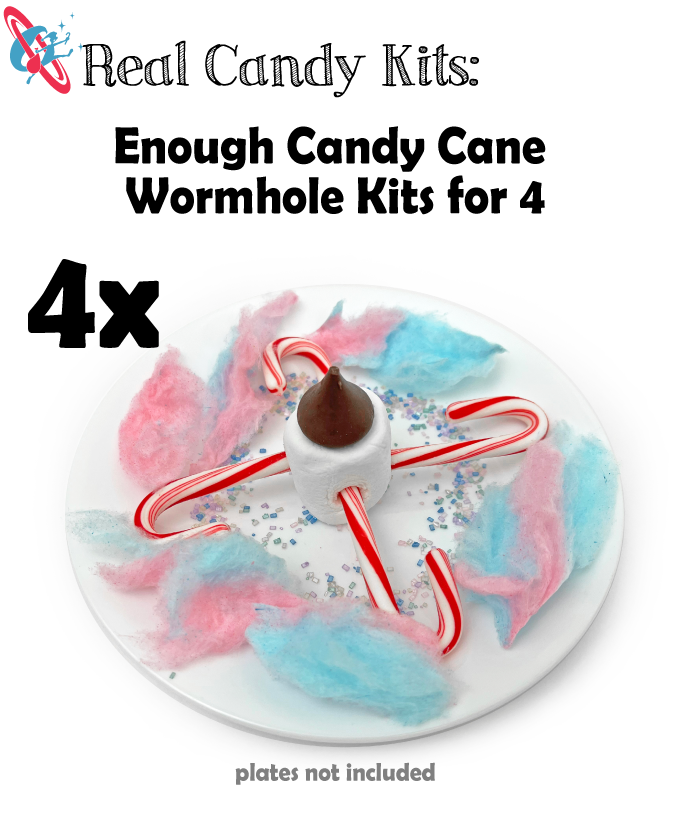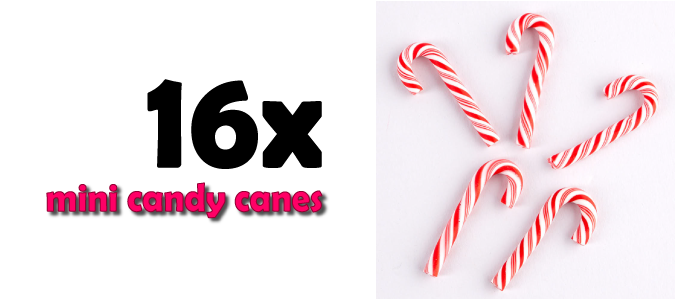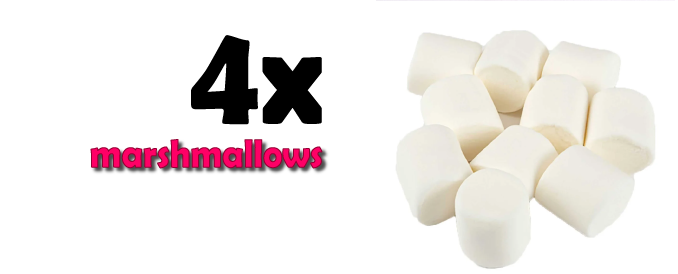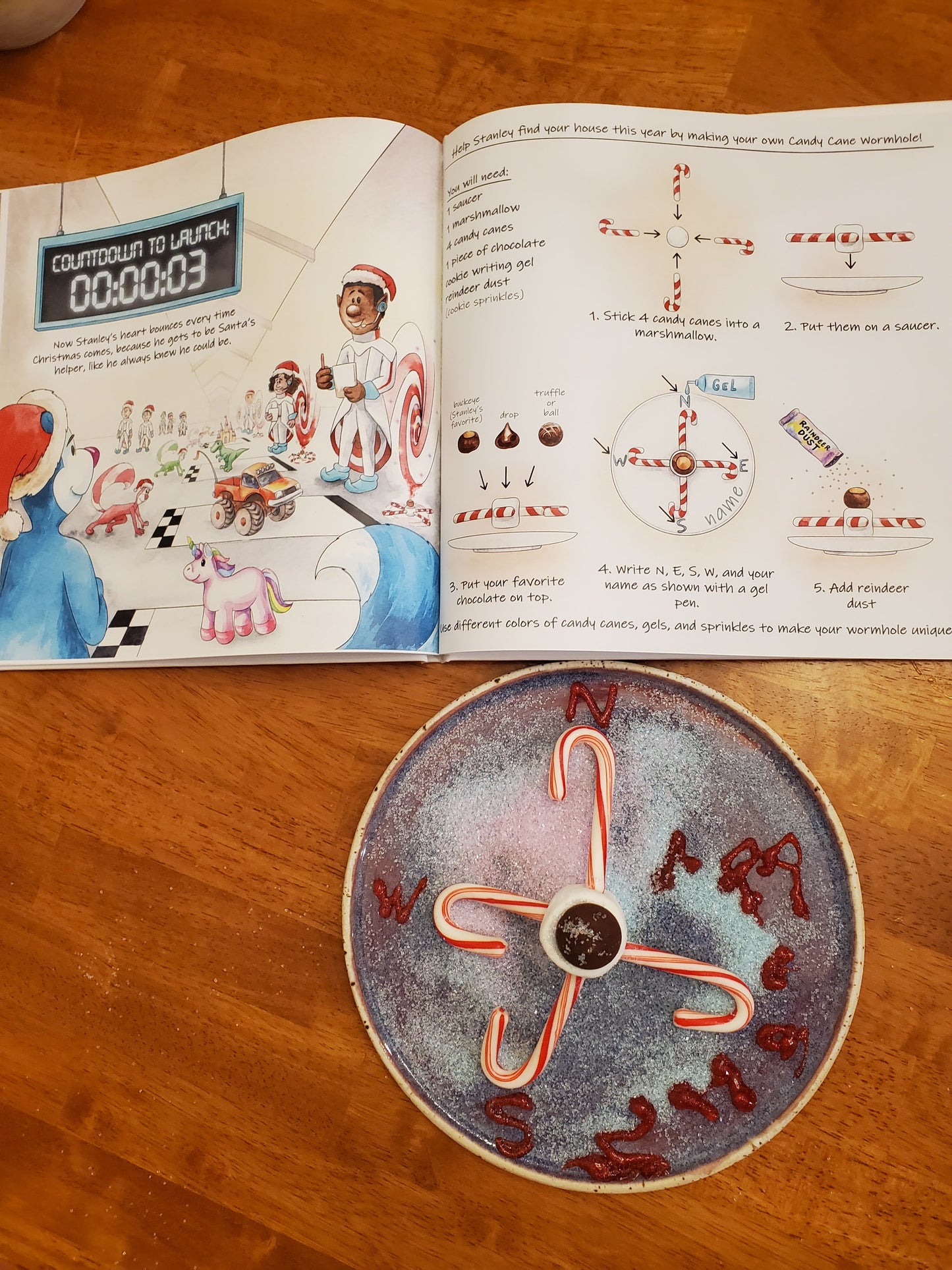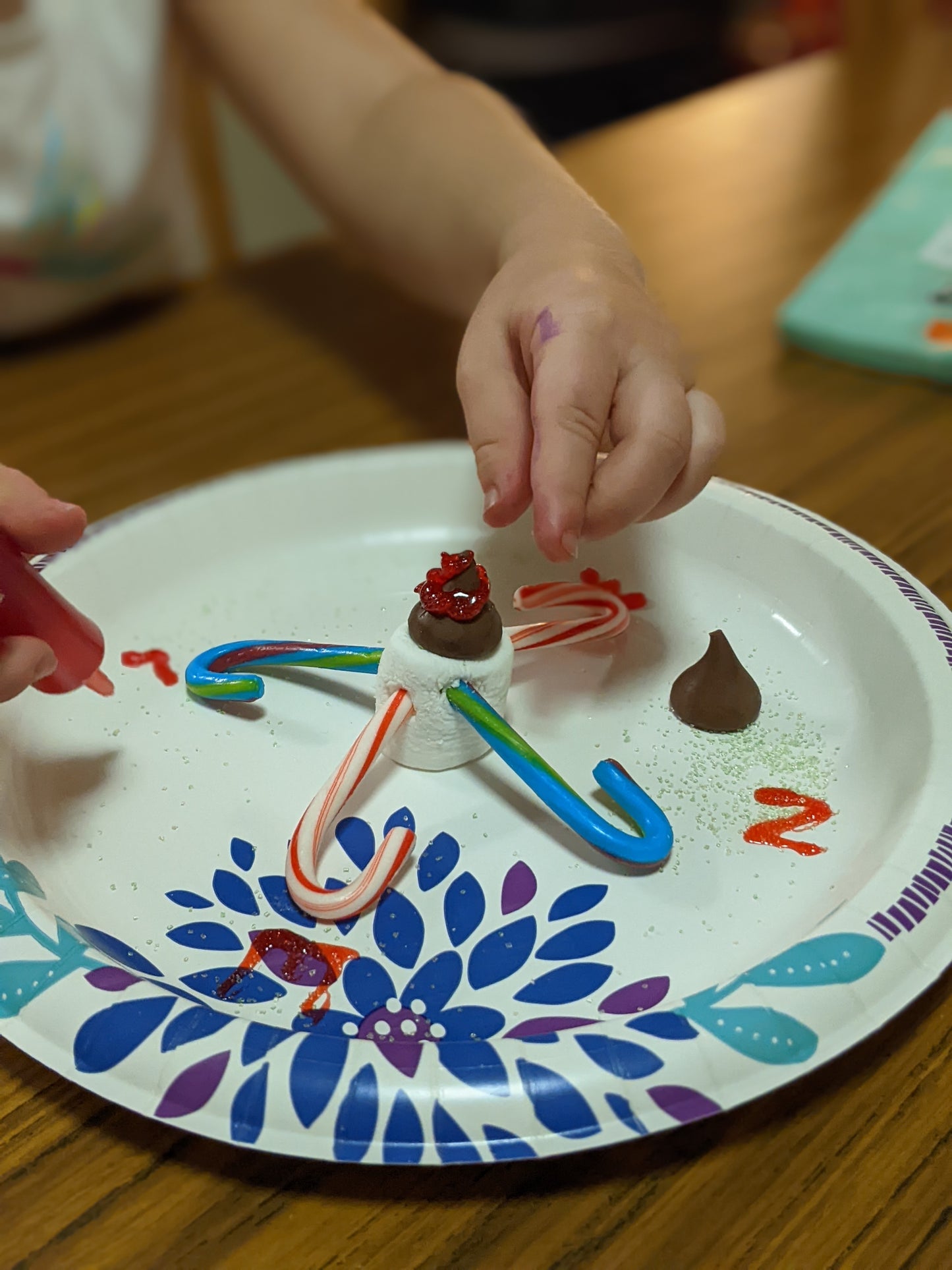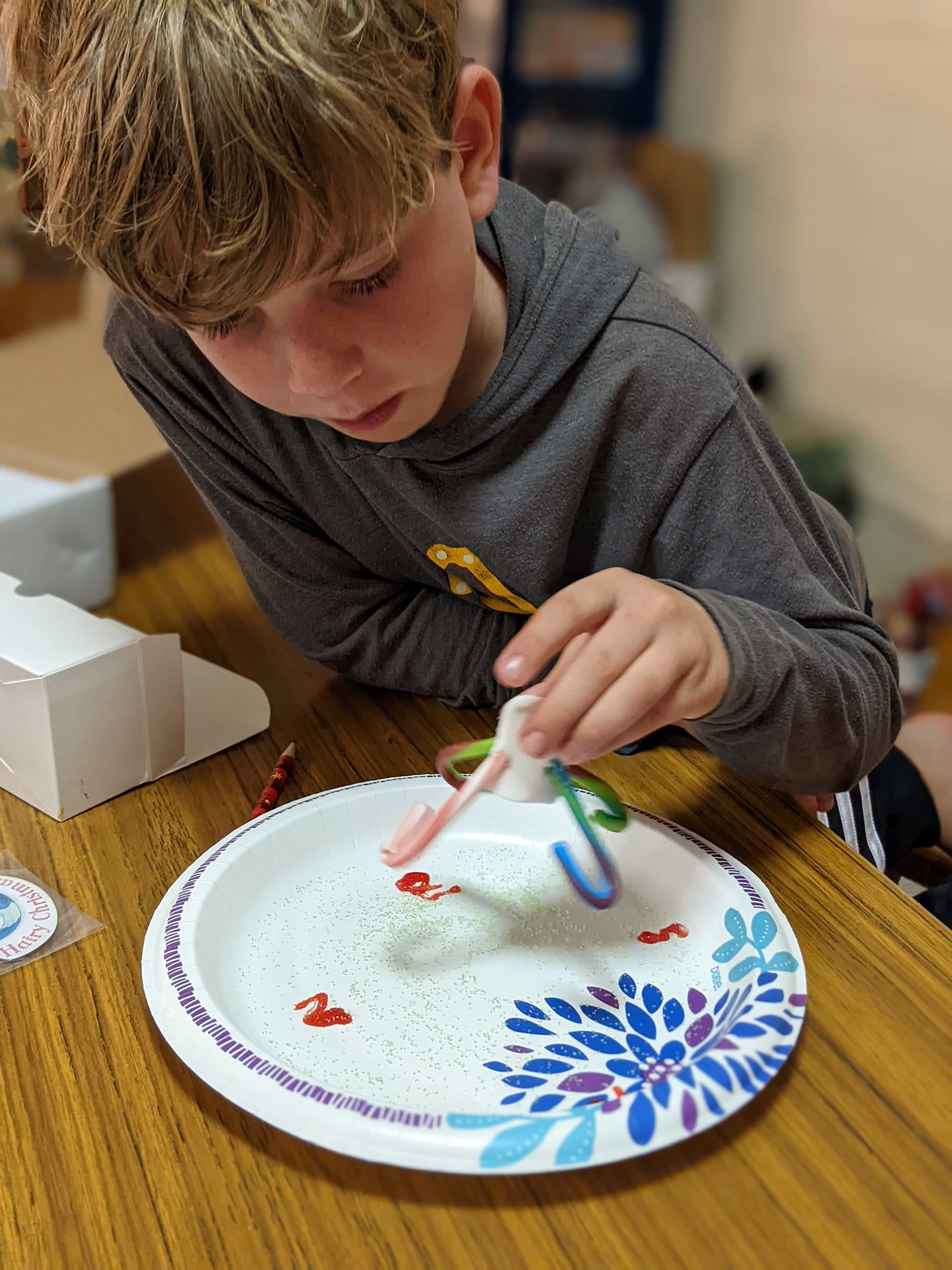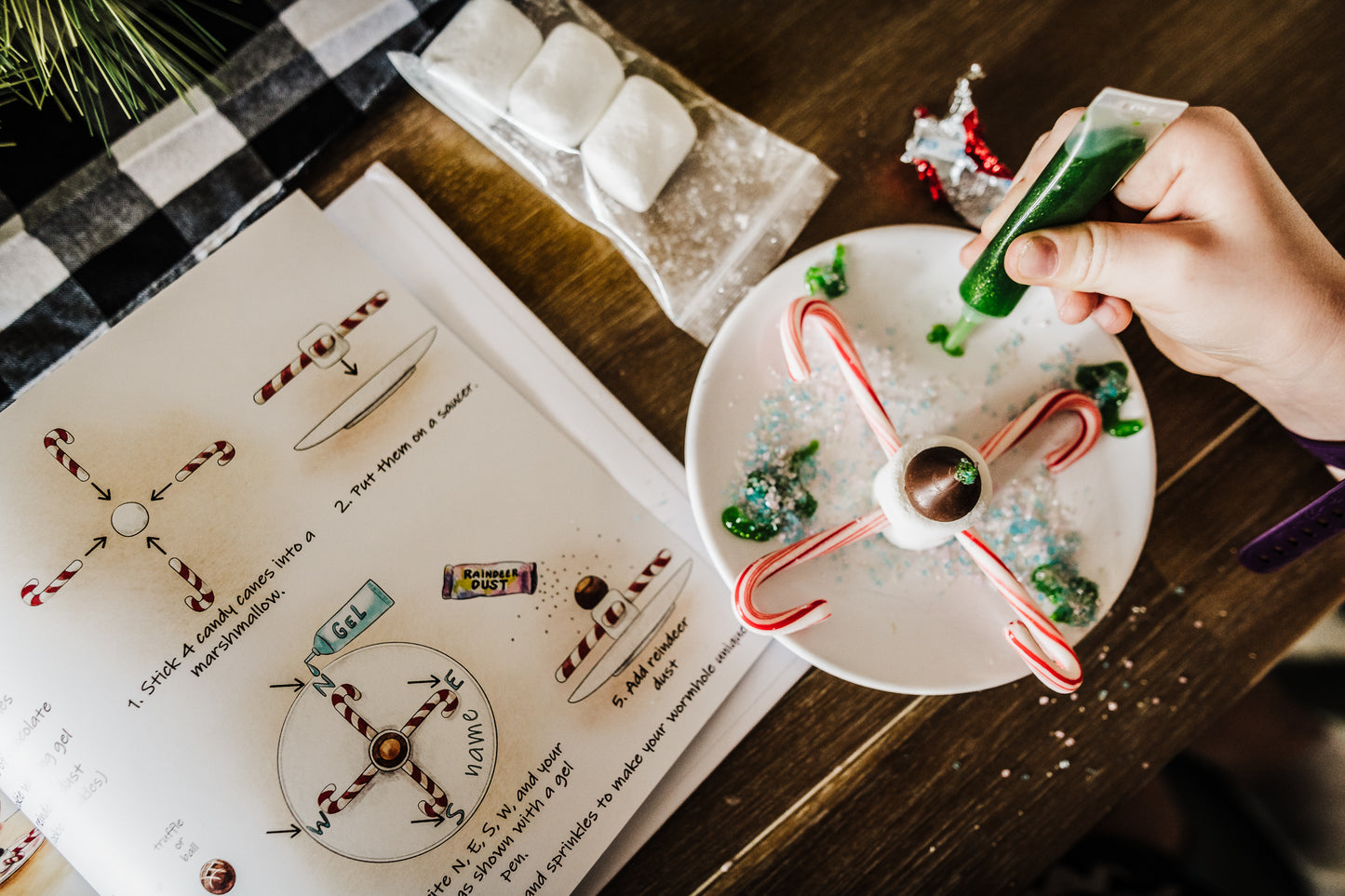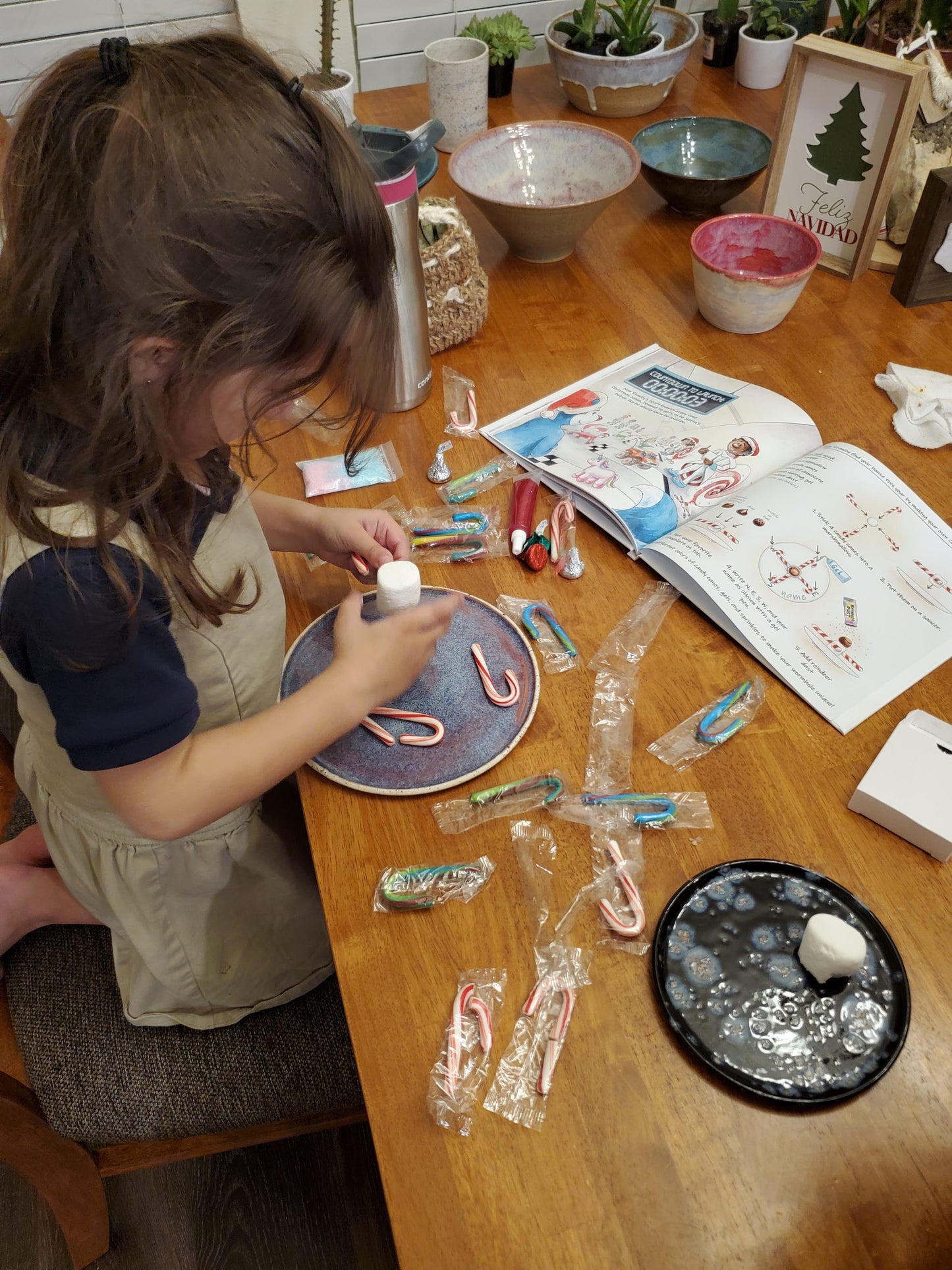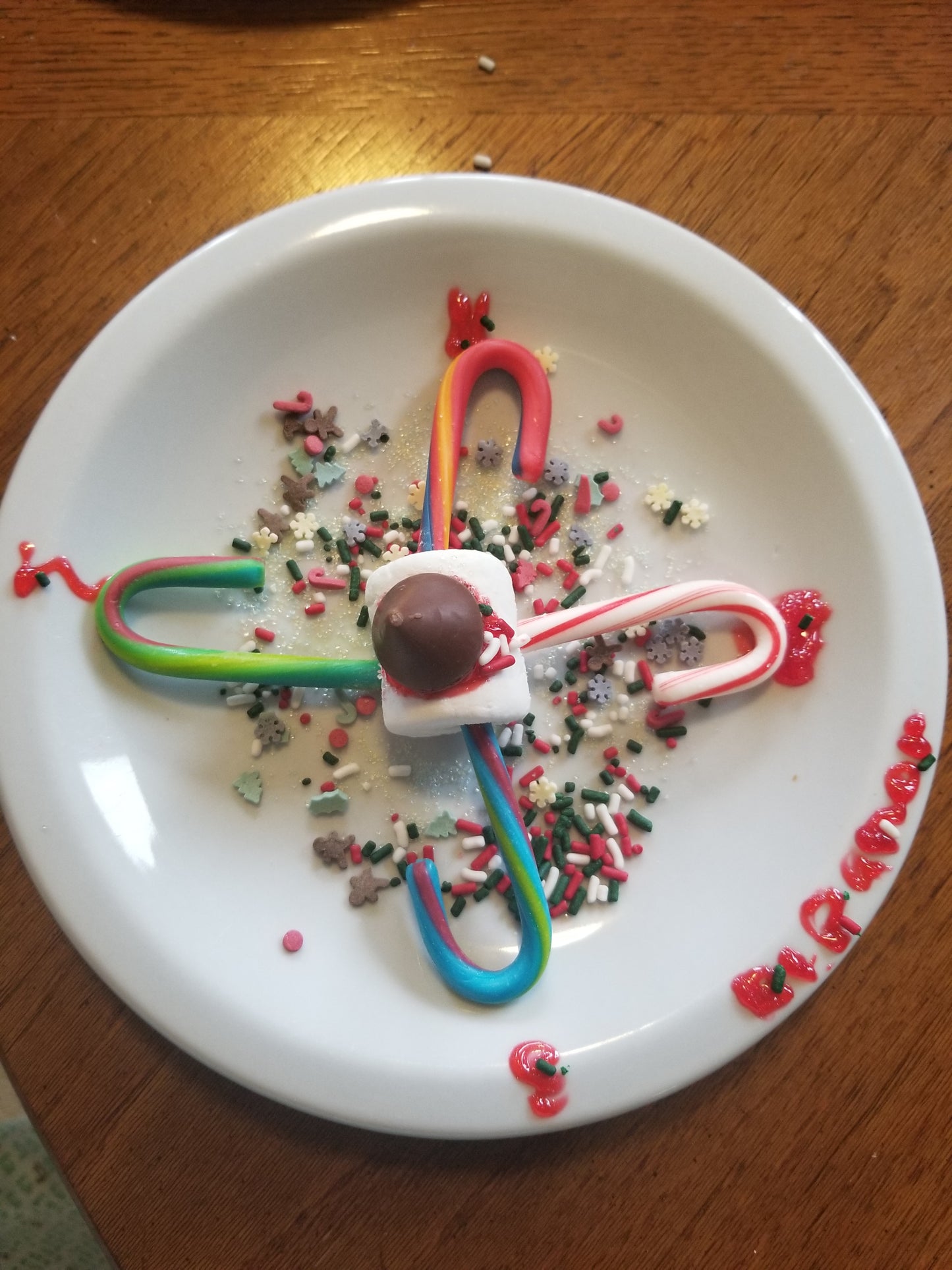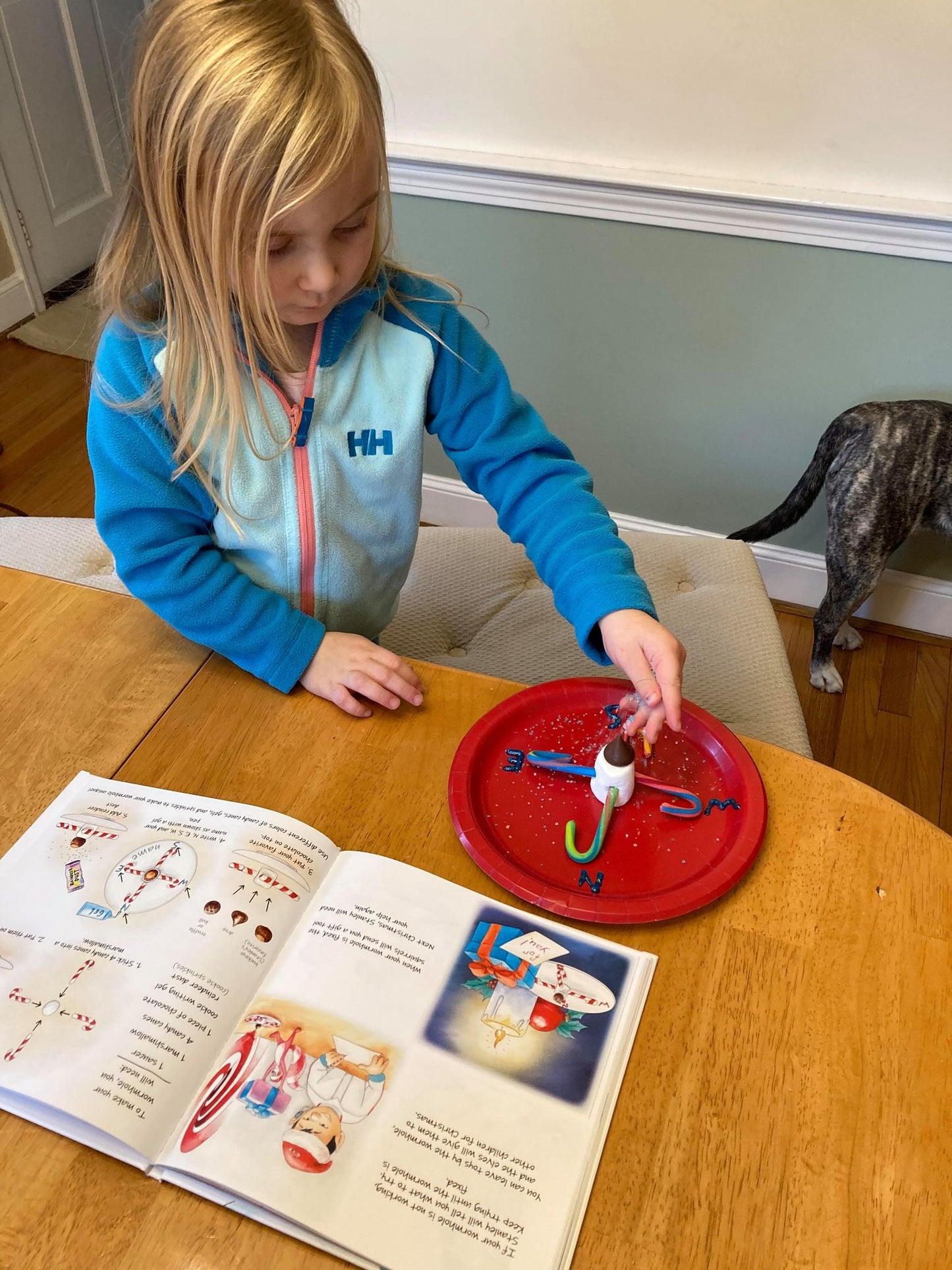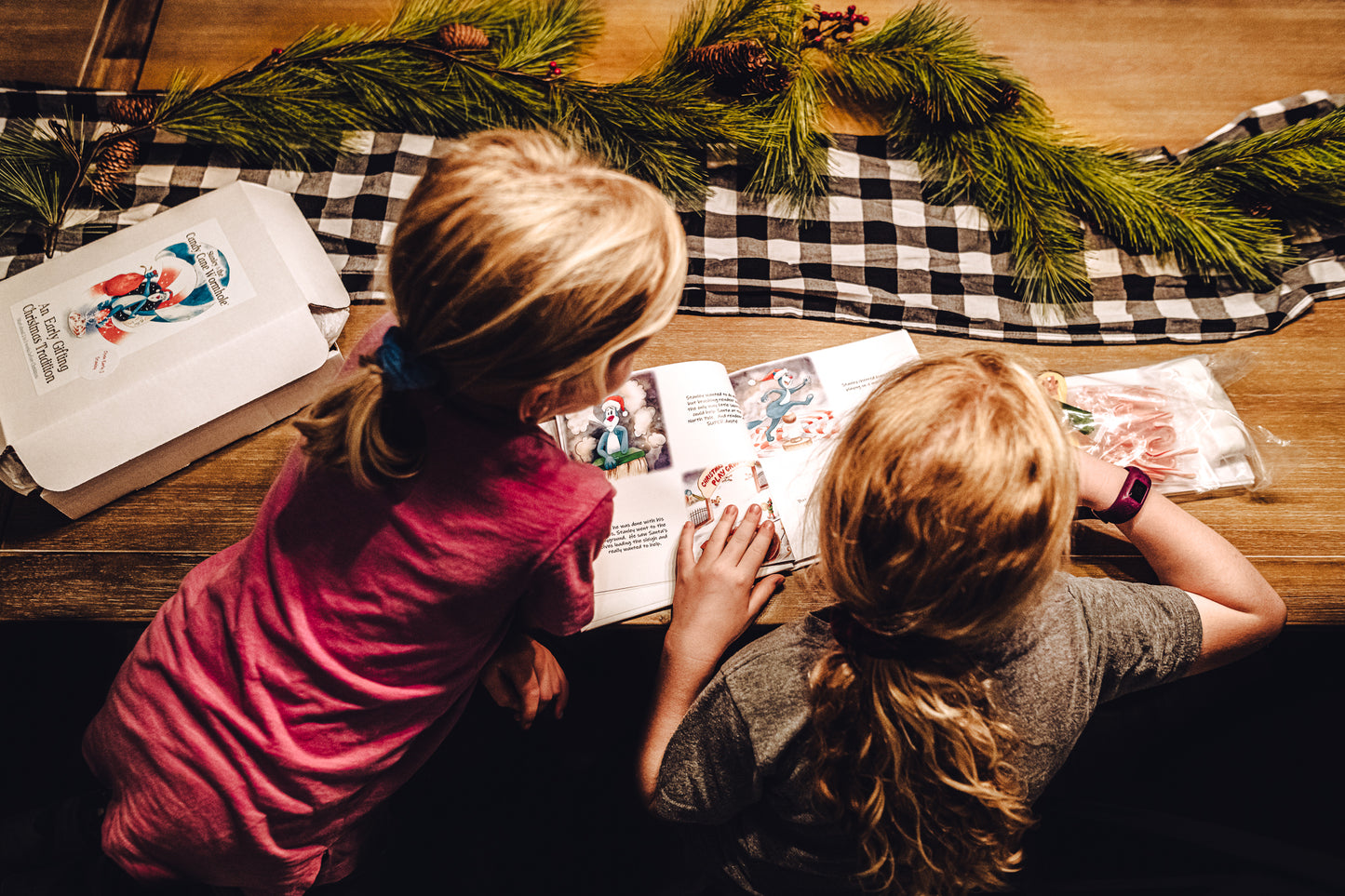 Candy Cane Wormhole Candy Kits!
Santa no longer needs Chimneys!  And he no longer has to deliver gifts all by himself!  Stanley, a shy little snow squirrel at the North Pole triggered an experimental wormhole, sending gifts from Santa's bag around the world. After Stanley saved the lost gifts, Santa invited him & the Science Elves to use these wonky wormholes to help deliver gifts. Now Stanley can help Santa and the reindeer deliver gifts!  
Build big family memories with just a little work.  After reading Stanley's story, or watching this online reading, you can now bring the magic home with a non-cooking candy craft your little ones will enjoy.  Instead of making gingerbread houses, you can now make Candy Cane Wormholes, and let your kids directly help Stanley in his gift delivery!
Candy Cane Wormhole Kits
Then build your own Candy Cane Wormhole using easy instructions on the last page of the book (also below). This child-friendly food craft makes a delicious treat, needs no baking, and helps Santa deliver gifts to you in a squirrelly new way! You can buy all the ingredients at your local grocery store, or save yourself time with our prepackaged kits.  
Each kit has enough for 4 wormholes!  That is:
16 candy canes (+ extra, since they can break during shipping)

4 marshmallows

4 Hershey's Kisses

.5 oz of cotton candy

1 oz of sugar crystals
How to Make Your Wormholes
This is the last page of Stanley's book:
Families Love Building Sweet Memories
This is a little video of our families who made their own Candy Cane Wormholes to help Stanley find their home!  Thank you to all our smart Science Elves!
Express Yourself!
Add other ingredients like cookie writing gel to write your name, gumdrops, other types of chocolate (buckeyes, truffles, morsels, mini Reece's cups...), powdered sugar, etc... to make the wormhole unique! 
See the product details page below for lots of customer photos and see these gourmet ones we make every year for inspiration!
When Candy Is Shipped
You can place your candy order now, but we'll ship your candy to you in late November, in order to ensure it is fresh.  We stop taking orders just around the 2nd week of November, so we can bulk order all supplies and repackage them for you.  If you want the candy shipped immediately, please reply to the email we send you as a receipt for the order or use the Contact page to send us a note.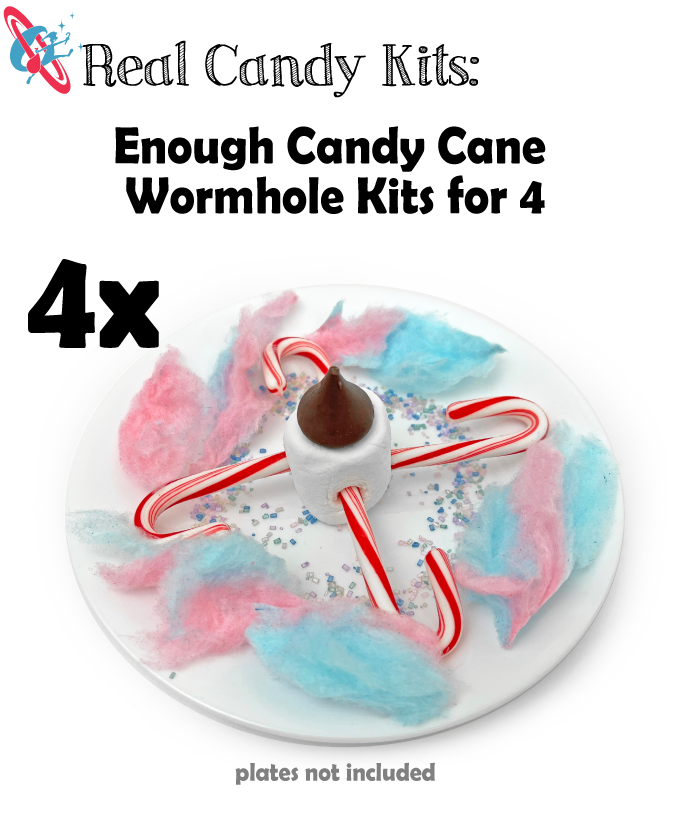 Candy Cane Wormhole Candy Kits
Regular price
$12.95 USD
Sale price
$9.95 USD
Unit price
per
Sale
Sold out
Share
View full details